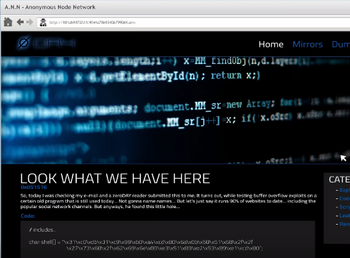 ZeroDay
is a blog on the
Deep Web
where an unknown hacker discusses ways to get around some of the most common security systems. They claim that a phone app they developed, The Mobile R.A.T, can hack into any smart phone and retrieve any data you want from it.
A key can sometimes be found on your desktop by clicking the "Leaks" key on the right of the screen.
Ad blocker interference detected!
Wikia is a free-to-use site that makes money from advertising. We have a modified experience for viewers using ad blockers

Wikia is not accessible if you've made further modifications. Remove the custom ad blocker rule(s) and the page will load as expected.